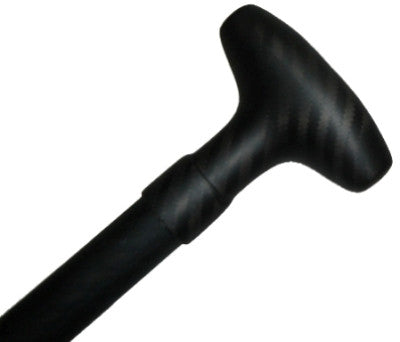 Dragonfly 2 Carbon Fibre Dragon Boat Paddle
Model No. DB2n
International Dragon Boat Federation (IDBF) specification 202a compliant License Number 3045.
A super lightweight, smooth and durable racing paddle that will give you the 'edge' over the competition.
Carbon composite with a sleek matte finish.

Single piece shaft – no joints.

Ergonomic oval shaped shaft for a more comfortable, strong grip.

Choice of either traditional T grip or Palm grip.

Weighs around 400g.
Note: 51" is the maximum length permitted by the IDBF under spec 202a.