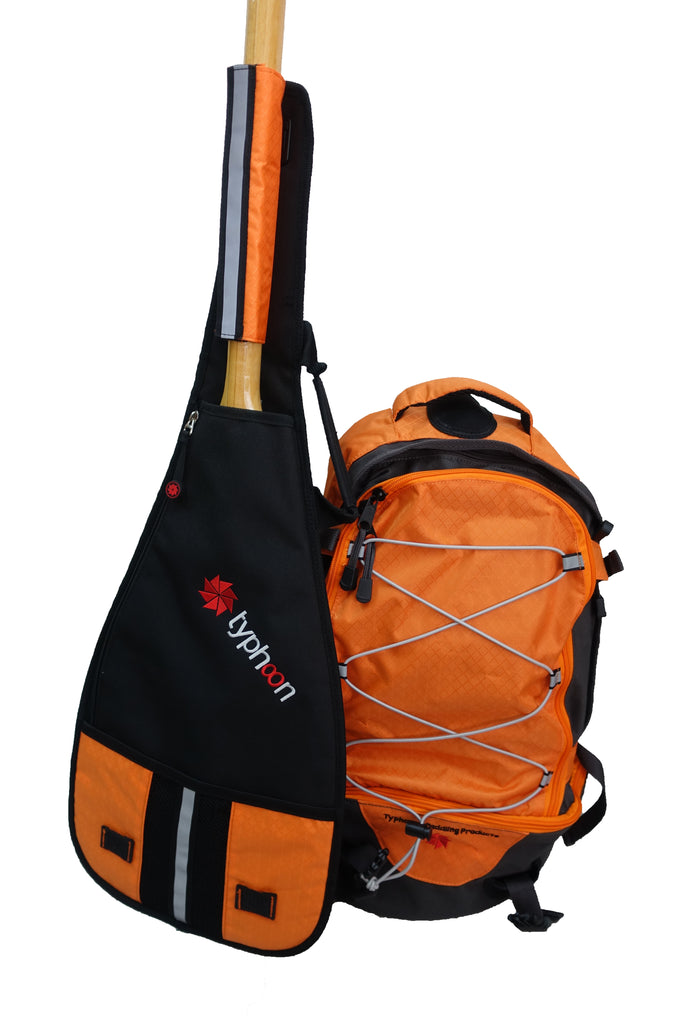 Orange Piggyback Pack
Ever wondered how you could carry both your backpack and your paddle whilst riding your bike, skateboard or scooter hands-free? We have designed the new orange piggyback pack to help you do just that.
The new and improved orange piggyback pack has evolved from the first-generation pack and now includes the following new features.
New plastic zippers that decrease the chance of corrosion.

Rain resistant design.

Separate hydration system compartment.

Ample storage capacity comprising a 20 L internal storage space and external straps and bungees for additional storage.

Versatile built-in divider for storage flexibility.

Ventilation channels.

Attractive new orange colour design!